How does it work?
Security rules, lockers, change rooms, you can take full advantage of 100% of the park while being confortable and safe.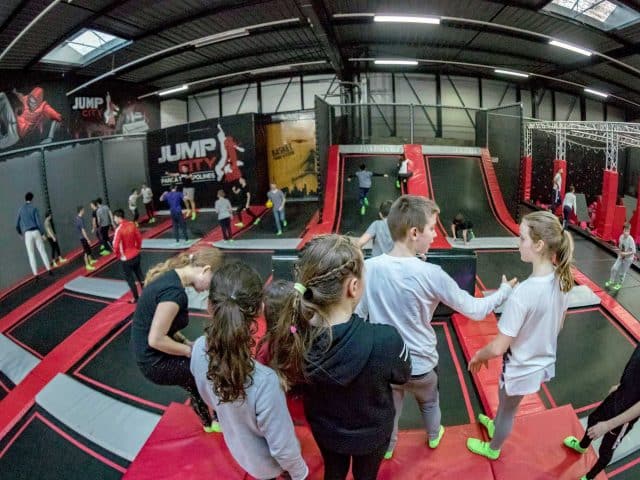 When you arrive at JumpCity, our cashiers will present you the different activities and tell you the safety instructions. They will also have you sign a copy of the rules of procedure (signature obli-gated by a legal adult for minors under 12 years old).
Pay with "chèques vacances ANCV", major credit cards or cash. JumpCity does not accept cheques.
Before entering the structure, our supervisors are waiting for a good warm up, which is an obligation.
You then enjoy freely all activities, respecting, for your comfort and the one of others, the safety instructions.
A new session begins every 30 minutes. Be sure to arrive 15 minutes before the start, to have time to change and warm up.
Lockers
Lockers are put to your disposition, they have free codes to lock your belongings while enjoying JumpCity's activities.
Good to know
Ten Commandments in order to jump safe.
JumpCity's team members will do everything they can to make your stay the best time ever!